Our Company

Securities America was founded in 1984 and has more than 2,000 registered representative, with 93% being Investment Advisor Representatives.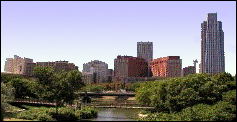 We are registered in all 50 states, with the main headquarters in LaVista, Nebraska (a suburb of Omaha).
We are a wholly owned subsidiary of Ladenburg Thalmann Financial Corp. As part of the Ladenburg Thalmann family of companies which is an NYSE Amex: LTS) believes that the technology and financial strengths of our clearing firms provide distinct advantages to advisors and their clients.
Accounts are carried by National Financial Services, LLC, Member NYSE/SIPC and Pershing, LLC, Member FINRA/NYSE/SIPC, a subsidiary of The Bank of New York Mellon Corporation
The funds are cleared through National Financial Services, LLC. A Fidelity Investment Company. Please read more about Securities America and I think you will agree that it is the right place to be! You may also learn more by visiting their website: www.securitiesamerica.com
Securities America, Inc. is a national top 10 independent broker-dealer (as ranked by Financial Planning magazine, 2013).
==========================================================================
We are a full-service financial firm committed to helping people pursue their financial goals. We offer a wide range of financial products and services to individuals and business owners. We believe you will be better able to identify your goals and make sound decisions to help reach them by our providing sound financial information.

Please call us if you have any questions about our firm or the range of financial products and services we provide. Our firm has a relationship with a variety of financial services companies, so if we don't have a product or service, we know a group that does.